19A Drake Street, Rochdale
Rochdale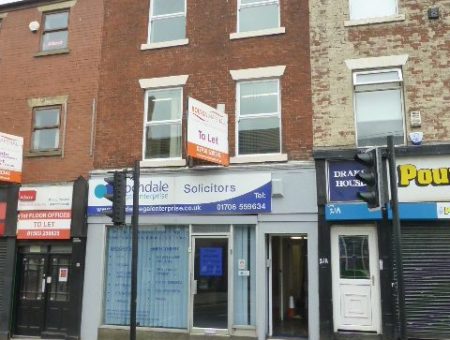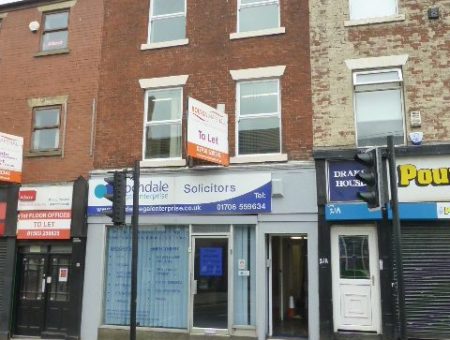 Property description
Self-contained first floor offices
Ground floor entrance from Drake Street
Prominent main road position
2 allocated spaces on nearby car-park
Conveniently placed for access to Transport Interchange, town centre shops and nearby public car-parks
Description
The property forms part of a three-storey mid-terraced building dating from the late 1800's.
It comprises self-contained first floor offices accessed from Drake Street via a ground floor entrance. The second floor is presently disused and in need of upgrading. It can be included in a lease if required.
Location
Location is in a prominent position in Rochdale town centre, conveniently placed for access to all amenities and services. Drake Street is one of the primary routes leading out of Rochdale and along which the Metrolink operates between the Transport Interchange and railway station.
Location
More information
Call (0)1706 638341 or
Email Us
Make an enquiry
19A Drake Street, Rochdale

Rochdale